Pregnancy Yoga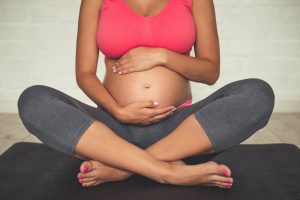 During your pregnancy your body is going through a beautiful change,  practicing yoga during pregnancy helps to stretch and tone your body as your baby grows, yoga also helps relieve common complaints of pregnancy such as back ache and heartburn.
This 6-week course will increase your flexibility within your body, relieve stress and lift anxiety, and aids to a better night's sleep. The course will also boost your energy levels and help towards a positive birthing experience. You can attend the course from 12 weeks into your pregnancy.
Please don't worry if you have never done yoga before, the course includes gentle yoga, pranayama (breathing techniques) to help you relax and use during the birthing of your baby. Over the six weeks you will learn how to relax, keep fit and enjoy a healthy pregnancy. Our courses are designed to feel gentle, safe and relaxing, and will offer great preparation for your birth. You will leave feeling calm, relaxed and bonded with your baby.