Rhythm & Groove 18 months to 4 years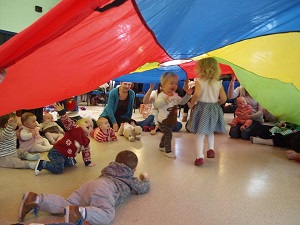 Develop your child's social skills, turn taking, and speech and language at this fun musical class.
During the 4 weeks you and your child will sing and dance to familiar songs and rhymes. Having the use of a large hall you child has freedom to develop large physical movements.