Birthday Parties 1 to 4 years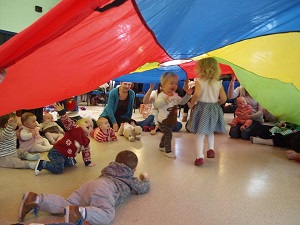 Messy play parties are so much fun! Party guests can explore a variety of messy stations that can include jelly and custard, baked beans and a cake smash! Messy Play parties also include singing and parachute rhymes.
Other party themes include sensory play and singing parties.
We can create a party to suit your individual needs, please contact Nicola who will help you to plan your special occasion- 07749951168.