Baby Massage 0 – 9 months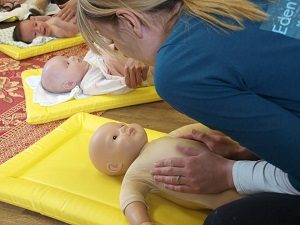 Using a good quality oil you will massage your baby using strokes developed over many years. The massage offers a wonderful experience for you and your baby with benefits such as reducing crying and emotional upset and relief from wind, colic and teething pain.
During the 4 week course you will learn a wide variety of strokes and useful information. This is an excellent time to communicate with your baby to help them to feel secure and loved.
To book on to any of the sessions simply visit the Facebook page or use the contact us link at the top